MEET OUR AMBASSADORS
Beyond Conflict's Ambassadors are figureheads drawn from all walks of life, who believe passionately in the cause of delivering mental health support to victims of conflict – particularly children. Our Ambassadors have kindly offered their advice, expertise and contacts to BC's cause and are an invaluable part of the family.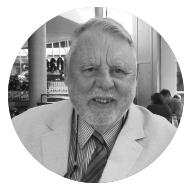 Terry Waite CBE, Founding Ambassador for Beyond Conflict
Terry Waite is a British Quaker, Anglican, humanitarian and author. In the 1980s he worked as the Archbishop of Canterbury's special envoy, travelling to the Middle East and negotiating the release of hostages in Iran, Libya and Lebanon. In 1987, while negotiating the release of hostages in Lebanon, he himself was taken hostage and held for almost five years, much of which was in solitary confinement. Today he is an author and humanitarian of global stature, whose work includes helping prisoners, the homeless, hostages and their families as well as overseas development.
Sir Terry has spoken with great courage about the impact of his imprisonment on his own mental health and we are honoured to have him join as Beyond Conflict's Founding Ambassador. When invited, he said:
"Thank you for kindly inviting me to be an ambassador for Beyond Conflict. Normally, given my age, I am not accepting such requests but because I believe so strongly in your cause I am happy to accept."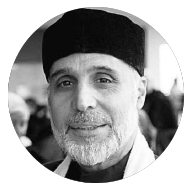 Dr Sheikh Ramzy, Humanitarian
Born in the Middle East, Sheikh Ramzy has lived in Oxford for more than 30 years and is the founder of the Oxford Islamic Information Centre. He works with the Muslim Council of Britain to promote better understanding of Islam. He is Ambassador of the Universal Peace Foundation and a member of the United Nations Association UK. Dr Sheikh Ramzy is an Islamic scholar and a campaigner on humanitarian affairs.
"Millions of people worldwide, especially young people and children, are psychologically affected by armed conflict. Every day they are confronted with physical and mental harm and violence. They become, traumatised, anxious, depressed and withdrawn, and as result lose their confidence, trust in others, and trust in the future. We must save them for the future of humanity. "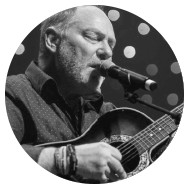 Adrian Snell, Composer
Adrian Snell is a leading British composer, musician and music therapist. He is renowned for recording works including The Passion; The Cry requiem for children lost to war that was performed in 2018 in aid of Beyond Conflict; Alpha and Omega and Fierce Love. His work has been performed across the world at venues including The Royal Albert Hall and St Paul's Cathedral in London; Paris, Amsterdam, Yad Vashem in Jerusalem and Washington National Cathedral, USA.
Adrian is committed to using music as therapy. In 2002, he received a post- graduate diploma in Music Therapy (Dip.Mus.Th.) awarded by
the University of Bristol through the Faculty of Medicine. He works with children in Bath, where he lives, assisting them with mental health challenges. He also visits Korce, Albania, where he works as a music therapist for vulnerable children and adults. Adrian told us:
"I'm delighted to accept your invitation. I'm profoundly committed to the aims and reasons behind Beyond Conflict and it will be a honour to serve in any way I can."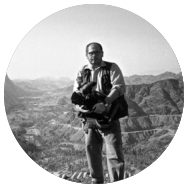 Richard Wolf, Film Director
Richard Wolf is an Emmy award winning American film director who has directed over thirty documentary films around the world. Richard's work has won an International Emmy Award, the Ayrton Senna Award and the IberoAmerican Award.
Wolf has worked for the United Nations, UNICEF, and UNDP. His latest film on the Rohingya crisis, The Antechamber of Hell, is on Amazon, which describes it as "a searing testimony of crimes against humanity and testament to the human spirit." Richard said of BC:
"Having documented on film many humanitarian crises, I strongly feel that trauma is often overlooked as most aid focuses on immediate needs. But without addressing and healing trauma it is virtually impossible to rebuild stable societies. I thus feel that Beyond Conflict's mission is urgent and commendable, so I am ready to support it in any way I can."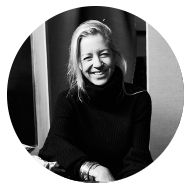 Arabella Dorman, War Artist
Arabella Dorman is an internationally renowned war artist and one of Britain's leading portrait painters. Arabella's war art explores the realities of conflict today, its immediate impacts and long-term consequences. Arabella has worked as an officially accredited war artist in Iraq and Afghanistan for over a decade, and more recently with refugees in Lesvos, Palestine, Calais, Lebanon and Syria. She was listed as one of BBC's Top 100 Women in 2014, and Salt Magazine's 100 Most Inspiring Women in 2015. Her work has been profiled across national and international television, radio and print, including New York Times, BBC, CNN, Aljizeera and BBC. Adrabella writes:
"To heal the wounds of a nation, you have to heal the wounds of the people. Without repairing the psychological impact of war, especially amongst children, those wounds will never mend, and the continued cycle of violence will never cease. It is my belief that it is only through education, and by understanding and dealing with psychological trauma, that people can begin to hope for a better future, and look towards recovery, reconciliation and lasting peace. Children are that future and for the sake of humanity alone we must help them realise it."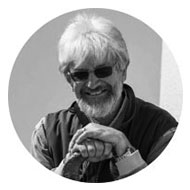 Martin Parsons, Historian, Expert on War Child Studies.
Martin Parsons PhD. FRHistS is a retired Professor of Modern History and formerly the Director of the Research Centre for Evacuee and War Child Studies at the University of Reading. He is a leading expert on the short and long-term effects of war on children and has lectured all over Europe and the USA. For most of his career he researched the child evacuation schemes in wartime Britain, Finland, Germany, and the children of WW2 Dutch collaborators. He has also spoken at NATO about the effects of separation on children from service families while their parents are deployed. Martin was one of the founding members of Beyond Conflict. He now works on creating pieces of glass art in his studio.
"There have been wars and civil conflict since the beginning of time but throughout history the group who often remain unnoticed and forgotten are the children; they really are the invisible victims of war and are overlooked both at the time and long after a conflict
has ended.  
'They are children and they'll grow out of it' is a comment I've heard uttered by many who have no concept of the effects that growing up in a war zone has on children and indeed their mothers. Research (Parsons & Heinl) shows that the psychological impact not only affects them at a personal level, but also that their trauma transcends three generations …meaning that their children and grandchildren may also suffer.  
As a result, the need for a charity such as Beyond Conflict is greater now than it has ever been. Without help the situation will only worsen and the impact on the mental health of adults and children in war zones will be something that will never go away."
Can't find what you're looking for?
Get in touch for information and inquiries regarding
mental health, fundraising, or volunteering for Beyond Conflict.
Registered Charity Number: 1176499