Terry Waite on Solitude and Creativity
Season 01 Episode 01

Season 01 Episode 01

Humanitarian and author Terry Waite joins us on the very first episode of the Beyond Conflict podcast to talk with host Yang-May Ooi about how he maintained his mental resilience during his 4 years in solitary confinement as a hostage in Beirut. He also shares his thoughts on the long term impact of the current Covid crisis and how he has been learning to play the ukulele as a way of keeping mentally active and positive.
Listen to our podcast
You can listen to our podcast via the player below:
Links to some of the things we talked about
Hostage International – https://www.hostageinternational.org/
Terry's books on Amazon – https://bit.ly/terry-waite
Terry Waite bio – https://en.wikipedia.org/wiki/Terry_Waite
Beyond Conflict's ambassadors – https://beyond-conflict.co.uk/ambassadors/
Subscribe to the Beyond Conflict Podcast
You can follow or subscribe to the Beyond Conflict Podcast via the following links:
Anchor.fm – https://anchor.fm/beyond-conflict
Spotify – https://open.spotify.com/show/55nF6YQKi2wj4DEWzK8c4c
Or search for Beyond Conflict Podcast wherever you get your podcasts.
Share this Podcast episode
You can also share this podcast episode with your friends using the shortlink below:
bit.ly/beyondconflict-terrywaite
How you can help Beyond Conflict
To find out how you can help Beyond Conflict's work, please go to our Take Action page.
—
Photos: thanks to Terry Waite, with permission
Music:
Alpha and Omega by Adrian Snell
– With kind permission of the composer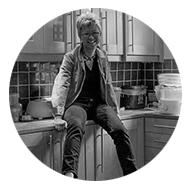 The Beyond Conflict Podcast explores mental resilience in times of crisis and is hosted by Yang-May Ooi. Yang-May is a bestselling author and podcaster who runs a multimedia blog on creativity at www.TigerSpirit.co.uk.
Can't find what you're looking for?
Get in touch for information and inquiries regarding
mental health, fundraising, or volunteering for Beyond Conflict.
Registered Charity Number: 1176499